Matthias Noggler & Julian Turner
Eröffnung am 7.9.2022, 19:00
Wunderbar, Schönlaterngasse 8, 1010 Wien
Bregenz Biennale 2022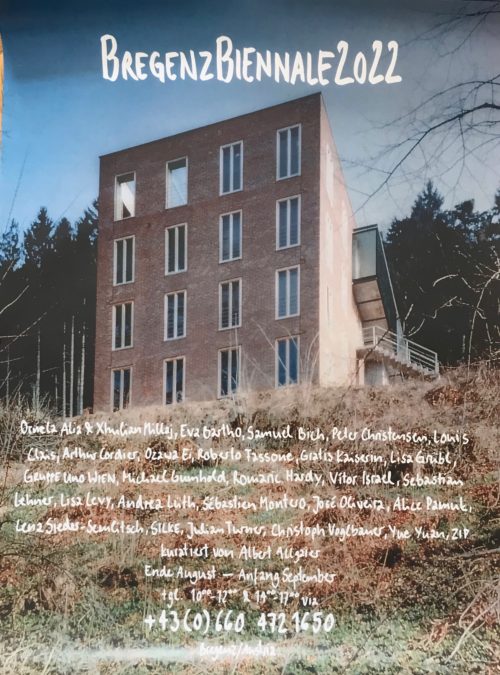 kuratiert von Albert Allgaier
Ende August – Anfang September
+43 660 472 16 50
Von nun an ging's bergab

Eröffnung am 30. und 31. Juli, 12-18 Uhr
Tgesa Amilcar, Voia Principala 36, 7083 Lantsch/Lenz (CH)
Premium, Filiale
April 5 – May 14, 2022
Filiale, Frankfurt
Senator Lounge, FOX
18. Februar, 16 – 21 h, und bis 4. März nach Vereinbarung
FOX, Marxergasse 16, 1030 Wien
Artist Talk, University of the Arts in Belgrade
Recorded in October 2021 at the University of the Arts in Belgrade.
In this edition, Julian Turner, an artist based in Austria, and Mariela Cvetić, a Serbian artist and professor at the University of Arts in Belgrade, discuss their works that have a symbolical connection.
40 Jahre Fotogalerie Wien

Rückblick – Umblick – Blick in die Zukunft
Jubiläumsausstellung: 40 KünstlerInnen – 40 Arbeiten – 40 Events
Eröffnung: Montag, 22. November 2021, 19.00 Uhr
Ausstellungsdauer: 23. November 2021 – 15. Jänner 2022
Liquidity, Fluc
#JapanRevisited202x: then–now–after 
The Publication
at Morioka Shoten Ginza, Tokyo
June 8-13, 2021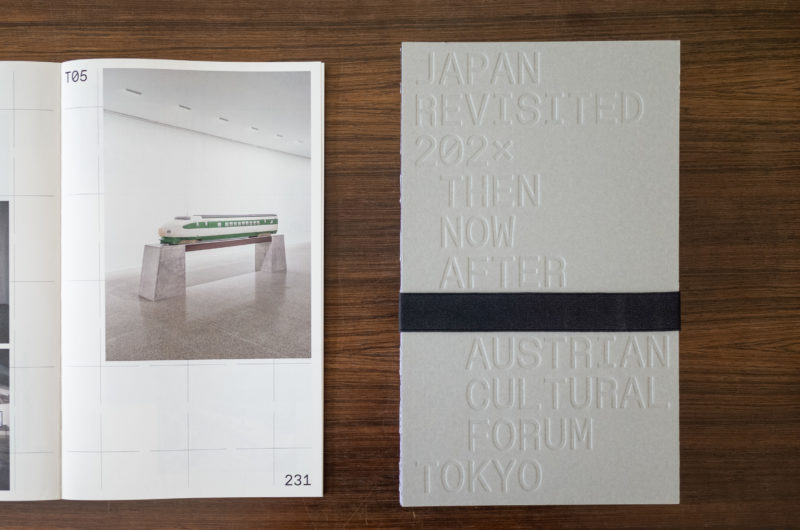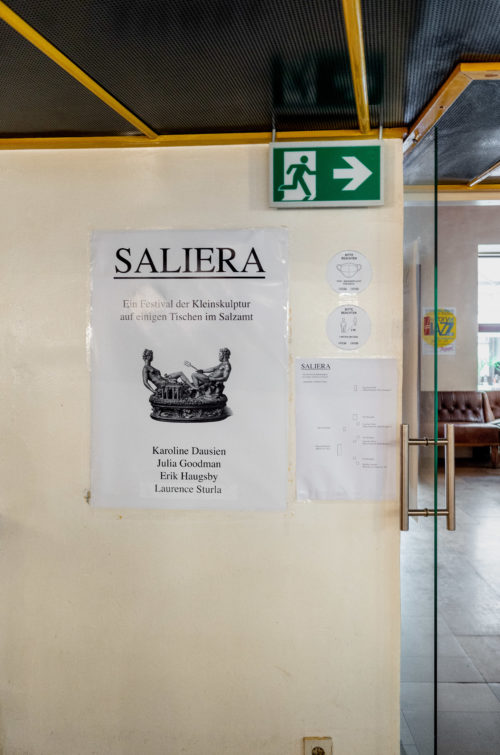 A festival of small sculptures on free tables at Restaurant Salzamt, curated by Julian Turner
Works by Karoline Dausien, Julia Goodman, Erik Haugsby, and Laurence Sturla
May – June 2021
Online Exhibition featuring "House of Flowers"
Austrian Cultural Forum, Belgrade (RS)
March 15th – April 30th 2021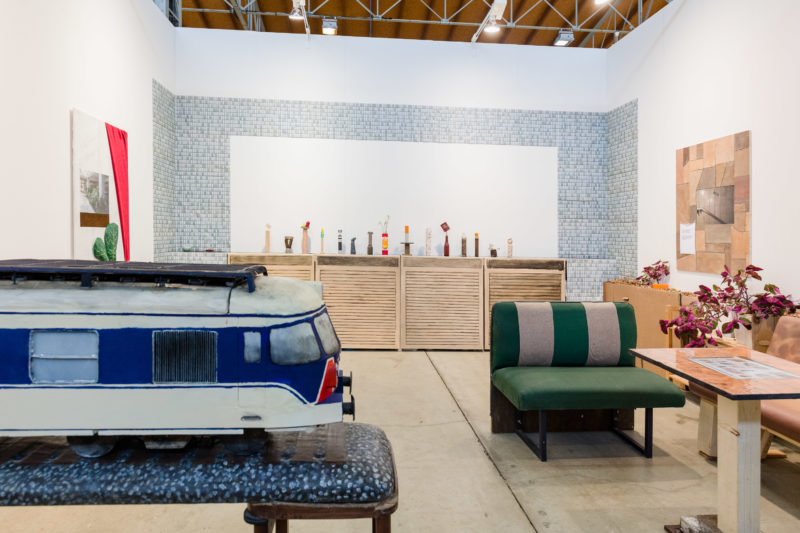 Workshop Kunstuniversität Linz
Workshop mit Studierenden von Plastische Konzeptionen / Keramik:
Interieur und Display als künstlerische Strategie
Oktober 2020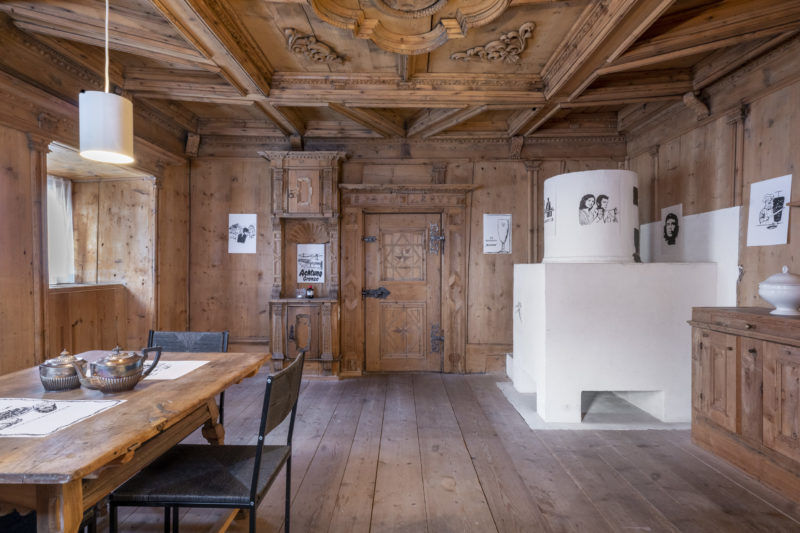 22 Jan – 26 Feb 2021
Tgesa Amilcar, Lantsch/Lenz, CH
Eat Drink Art Thought
20.09.2020 bis 22.11.2020
Kunstverein Schwäbisch Hall
Eröffnung am Samstag, 19. September 2020
Hitparade, Sammlung Grässlin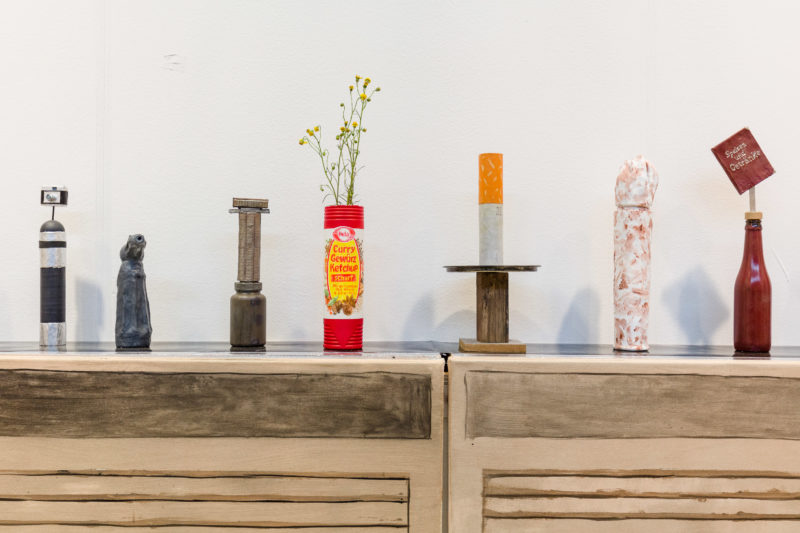 "House of Flowers" is on display at Sammlung Grässlin's Räume für Kunst.
Altes Autohaus, Alte Landstraße, St. Georgen im Schwarzwald
Garten Eden, Filiale
July 4 – August 22, 2020
Filiale, Frankfurt
Bar du Bois, Lichtparcours Braunschweig
With Andreas Harrer and Florian Pfaffenberger
We have built a bar into and onto this pavilion next to Brunswick's Villa Salve Hospes, as part of the Lichtparcours festival around the rivers surrounding the old town.
Until 9 October 2020
Unter Flaschen. Die Fledermaus in der Bar du Bois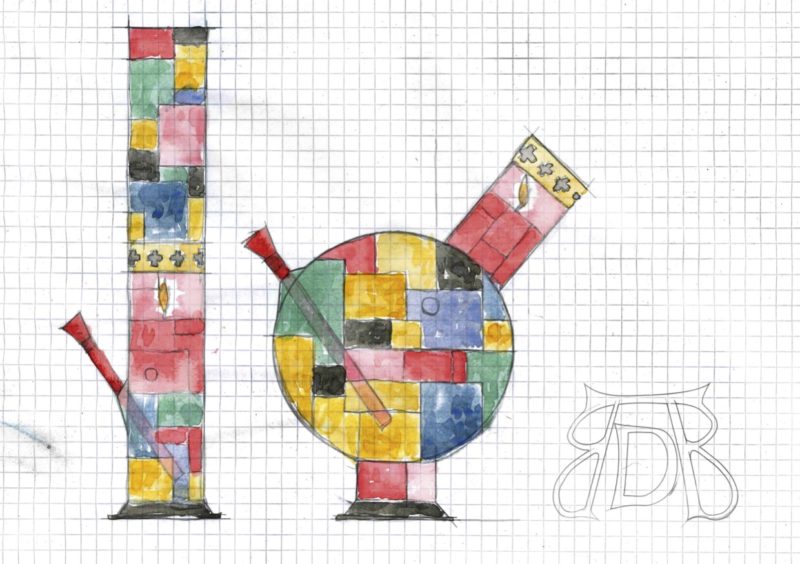 Verlängert bis 24.10.2020!
Eine Ausstellung von Bar du Bois in Zusammenarbeit mit der Klasse Skulptur und Raum/Hans Schabus, Universität für angewandte Kunst Wien
Konzept: Cosima Rainer, Leitung Kunstsammlung und Archiv
Beteiligte Künstler_innen:
Chiara Bals, Diana Barbosa Gil, Katrine Bobek, Eva Engelbert, Daniel Fonatti, Johannes Frauenschuh, Andreas Harrer, Anna Hostek, Anastasia Jermolaewa, Gea Kalkhof, Selma Klima, Leena Lübbe, Felizitas Moroder, Ann Muller, Florian Pfaffenberger, Raphael Pohl, Carolina Rotter, Lisa Sifkovits, Julia Steinbach, Stefan Thater, Julian Turner, Maria VMier, Astrid Wagner, Johanna Odersky, Bartholomaeus Wächter, Laura Welker
Universitätsgalerie im Heiligenkreuzer Hof Wien
Heiligenkreuzer Hof Stiege 8, 1.Stock
Eingang über Schönlaterngasse 5
oder Grashofgasse 3
1010 Wien
More Songs about Buildings and Food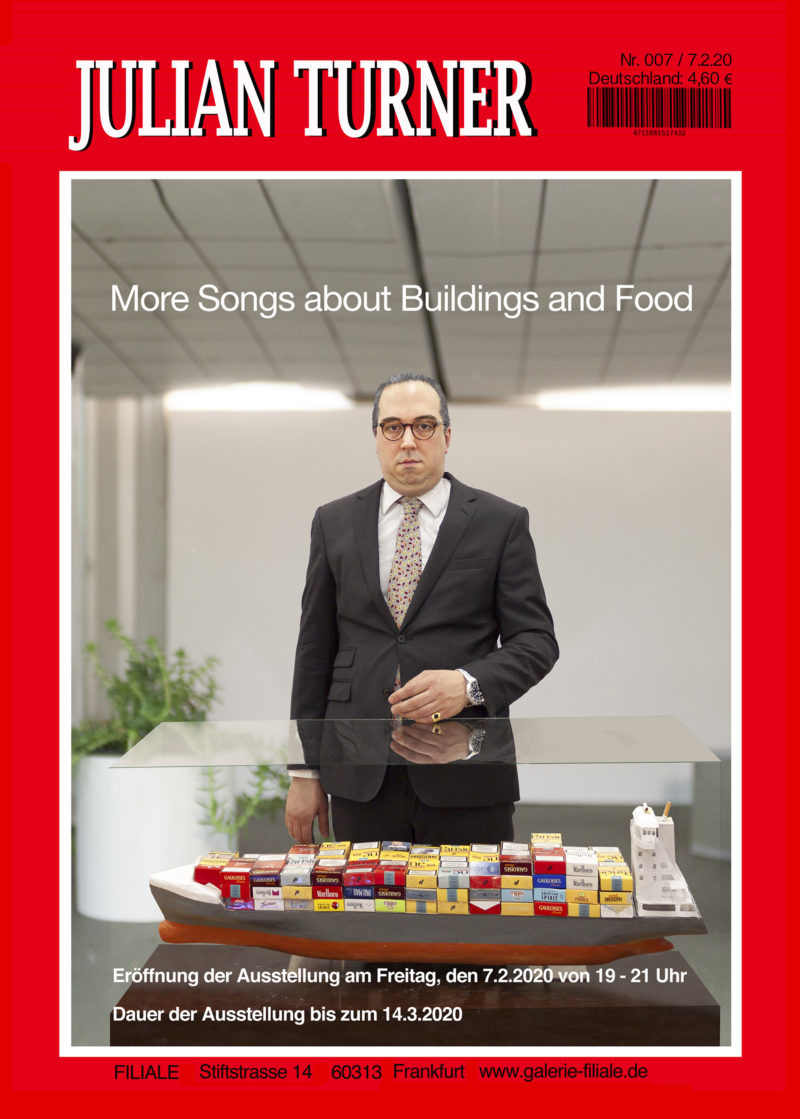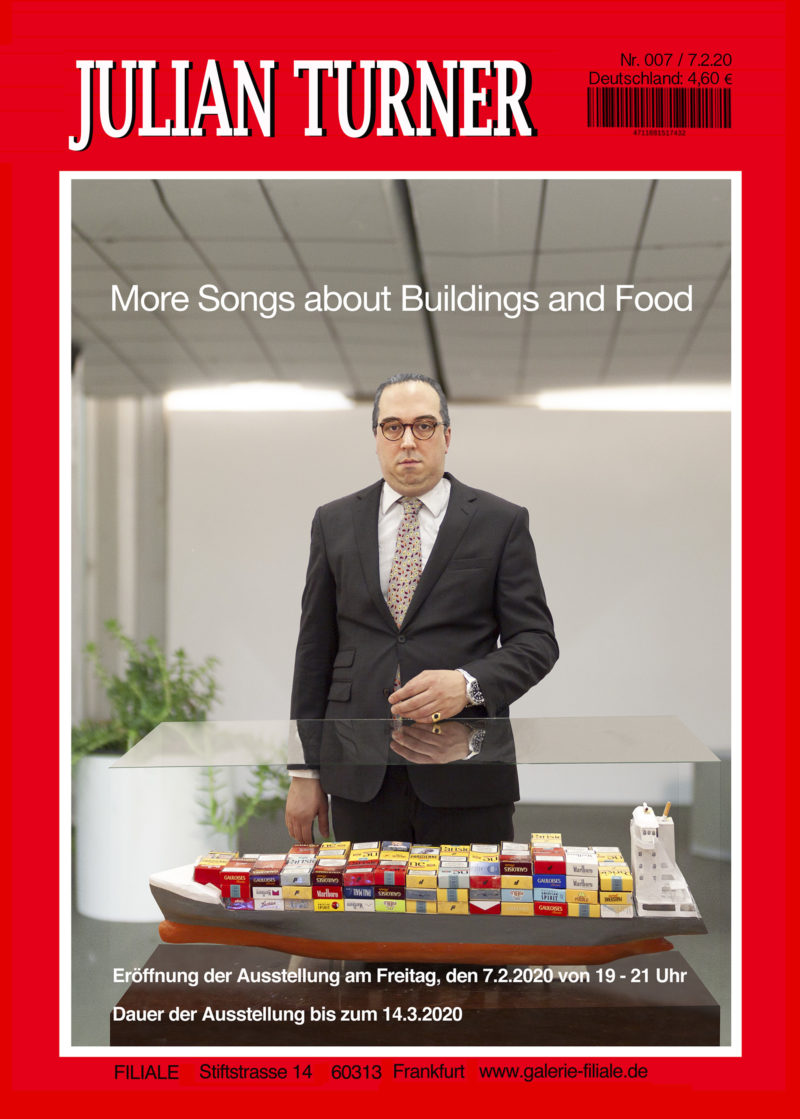 8.2.2020 – 14.3.2020
Filiale, Frankfurt
4 x 1 = 30
16.1.2020 – 29.2.2020
Christine König Galerie, Vienna
Rebecca Ackroyd, Louisa Clement, Julian Turner, Honza Zamojski